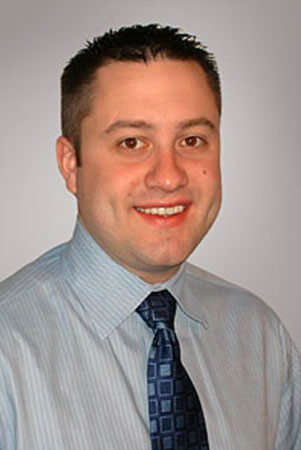 ---
I absolutely love being an orthodontist. It is a great feeling to wake up each morning and be excited about going to work. Every day in the practice brings new people into my life, people I'm able to build friendships with while helping them achieve the beautifully confident smile that will transform their life.
We serve a wonderful community and my days are spent with people of all ages, with unique experiences and interests. Each person brings their own stories and interests to our office and I learn a lot from chatting with them.
I love seeing my patient's face when they complete treatment. A smile means a lot to a person and having a healthy, becoming smile, changes a person's self-esteem and confidence. When a patient finishes and looks at me, with their beautiful new smile, and says, "You have changed my life," I am humbled and rewarded. It is an honor to help people improve their lives.
---
Education and Continuing Education
---
High School, St. Peter's Prep
Bachelor of Science, Fairfield University
Doctorate of Dental Surgery, University of Maryland Dental School, graduated Magna Cum Laude
Orthodontic Residency, University of Medicine and Dentistry of New Jersey (now Rutgers University Dental School)
---
Professional Associations
---
American Association of Orthodontics
American Dental Association
New Jersey Dental Association
---
Beyond the Office
---
I grew up in Bayonne, NJ and have called Scotch Plains home for more than ten years. My wife Jaclyn and I have four young children: Justin, Ava, Jared, and Stella. When not caring for patients, you'll find me doing something with my children. We love going to parks and are always interested in a game of soccer or playing baseball. I also love to ski and recently introduced Justin and Ava to it. They had a great time!
---